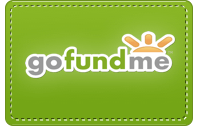 My story started in 1989. For eight years between 1989 and 1997 I had dermatological treatments for seborrheic acne. For years my skin was peeled of thousands of layers with solutions containing alcohol, salicilic acid, boric acid, sulf, glicerin, talc, etc. After the peeling I had to apply on my face a cream with Eritromicin, Sulf, Ac Boric, Ihtiol, Cutaden or Flucionolon N Creme a powerful cortocid. After 8 years of pains and frustrations my face remained very sensitive, red, very sensitive to the sun and heat. Till 2010 I had no ideea that was happening to me was having a name: rosacea. For years I was not able to stay in the sun but I had no idea what was it.
In 2010 it was for the first time prescribed to me Advantan, Metroruboril and Ruboril, Biotics, but my diagnostic put by the doctor was seborrheic dermatithis. For me was very strange to be diagnosed with seborrheic dermatithis and prescribed products for rosacea. Both dieases are chronic but they are very different in manifestations.
The second treatment was with Roselian/Rubialin, Hydraphase UV, Triderm, Detralex and Triovit.
The third treatment was with Avene Anthirougeurs, Ivatherm for sensitive cuperozic skin and Zinc.
None of the treatments worked for me. After 3 days or more I had to abandon.
My last treatment was the first time when I was diagnosed with rosacea eritematosa. The treatment prescribed was: Mirvaso gel, Klacid, Nexium, Clonidina and Zinckit.
For a year and a half my face was red and burning with chemical sensations in the skin and pains. The burning sensation was lasting for hours from one hour to 4 or 5. The hope that Mirvaso gel will work for me was in vain. Mirvaos gel did not work for me. My face was like in the third picture posted on my blog when I was applying Mirvaos gel (https://romeomilea.wordpress.com/201…r-ioan-lascar/).
Klacid and Nexium did nothing to me as I done numeros tests for bacteria, fungi and worms and all seemed ok.
The combination between Clonidina and Zinckit succeded after a few months to stop the redness and the burning sensation.
Rosacea succeded to distroy my life. It affects me pysical(it is destroing my face), psyhical( I have to take anti-depresants), financial( I lost my job and I have not worked in the last 6 years) and social( left me with no friends and no family). Owing to rosacea I gave up to my career in Finance and I am prisoner in the house.
Today my face is like melting with chemical and pysical sensations in the skin that I cannot bear. I still cannot stand in the sun and heat. Left with no treatment my medical condition is not improving. I have the permanent feeling that I have a wound on my face.
My face is clean. I dont have pustules or acne. From my experience vitamin A, D2+D3, B6 tend to agravatte my rosacea as they are reducing the quantity of sebum from the skin.
Dermatologist from Ludwig Maximillian clinic of University of Munchen, Germany promissed to do skin test for me in order to find a moisturizing cream and a UV protective cream that can help to control the situtation to to stop my rosacea from progressing rapidly.
I was asked for the amount of 13000 Euros for consulations, analysis and treatment. Unfortunatelly owing to the fact that I was not able to work in the last 6 years and the fact the the medical insurance from Romania dont want to pay the cost of medical treatment from Germany motivating that my problem can be solved in Romania, I was not able to go to the clinic in Munchen as soon as I wanted.
Please, help me to be able to go for treatment in Munchen, Germany and beat the odds! Any kind of help is welcome: share, tell your friends or donate. Everything counts.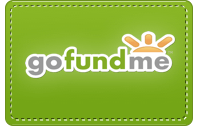 https://www.gofundme.com/romeo-milea